WORDS: Eric Buron PHOTOGRAPHY: Allan Glanfield
In 1995, after seventy years of absence, fourteen wolves were reintroduced to Yellowstone National Park. Despite the small number, the impact of these wolves transformed the park's natural ecosystem. The rampant deer population was brought under control, vegetation regenerated, valleys became forests, and migratory birds have since returned.
The same year these wolves were being reintroduced to Yellowstone, eight-year-old Allan Glanfield sketched them during long car rides with his family in Canada. Drawing was Allan's entertainment before the introduction of pocket technology and wolves were his primary subject of choice. His adolescent years of putting pen to paper paid off down the road when sketching menswear designs while studying at New York's FIT (Fashion Institute of Technology).
A multi-hyphenate Maker, Allan's reach is defined by his willingness to learn and his commitment to resourcefulness in the face of uncertain survival. He is part of a generational wave forging their own paths and seeking sustainable livelihood through independent work that is personally fulfilling and communally significant. Entrepreneurs are the wolves in our modern work force, revitalizing our concepts of how to make a life and how we interact with our environment. Allan approaches the precariousness and difficulties of this path with a determined and unassuming resilience. In his wake, he has already shifted the dial on a variety of industries: Allan teamed up with Chris Logsdon, the founder of GodSpeed Co., to design the Shop Rag Shirt—a shirt that redefines our relationship with an iconic material and the clothes we choose to wear; he got picked up by the national leather outerwear brand, Danier Leather, as their menswear and men's accessories designer; he uses his photographic lens to support his career while training his eye to view the wold from different perspectives in a kind of meditation with The Race of Gentlemen; Allan has even pioneered his own line of dog care products, Loyal Canine Co., elevating standards in the dog care industry by using natural ingredients that are safe and healthy.
Allan is a prime example of how individual greatness is not solely measured by who we are and what we do but also by the breadth of our contributions. In light of turbulent times, we all may depend on independent makers like Allan to lead us into a new kind of human ecosystem. When I met with Allan in New York where we talked about his first make, his design inspiration for the Shop Rag Shirt, and the importance of finding your pack.
What's the first thing you remember making?
I drew a lot as a kid. It was my entertainment in the car before there were electronics. Drawing people scared the crap out of me so I drew animals. I drew wolves all the time because they were the one thing I felt I was good at. I distinctly remember drawing the head and the cheekbone and as I got to the body I would progressively fail. I was an only child so maybe I saw the wolf in me? When I think of a wolf I always think of a lone, independent, roaming creature. It's funny though, they're pack animals so that's rarely how they operate.
Why do you do make?
I grew up around makers. Both of my grandfathers were craftsmen and really good at what they did. My paternal grandfather was an industrial designer and a machinist. He would build machines and fix manufacturing problems in existing machines. He built and fixed pressing vinyl machines back in the vinyl days. His work was so precise. He was one of those people that if something broke or if he was missing something he would take it apart, make it how he wanted it, or build something new with it. We're not talking duct tape- actually building something that looked like that's how it was meant to be. I'd hang out with him every weekend and he'd make little toys and things a kid would like. He would plan everything in his head and I couldn't understand how he did it.
My maternal grandfather was very similar in that he spent a lot of time in the shop building things. He was a mechanical engineer and a hobby photographer. He built his own dark room, developed his own photos, and did some really neat old school photoshop. He passed away before I was born but my mom kept a box of all his dark room equipment. When I was in high school, I took his equipment and built my own dark room in the basement, started shooting, developing, super imposing images on top of images, and doing all these neat old techniques.
From there, I ended up getting a digital camera. I applied to go to school for photography but ended up passing on it and kind of floundering for a while before going to school for menswear. Though I never fully committed to it as a paid gig, photography always seems to be floating in the background. In starting my own brands, I rely pretty heavily on photography and video. I also cover The Race of Gentlemen on commission and The Selvedge Yard is going to be selling my prints.
Speaking of your background in menswear, what was the process behind the Shop Rag Shirt?
During my time in New York, my friend JP from the Selvedge Yard told me about this guy, Chris Logsdon, who wanted to make a shirt out of shop rags. It didn't make any sense. As a menswear designer you're always looking for your angle. When someone says, "Here's a little red rag, be inspired by that," I thought, "How do I do that? It's a rag."
Chris convinced me to sit down with him and he went over this whole story of America, the hands that built America, and how those hands were cleaned with this little red rag. All the fibers that fell to the ground from the shop rag were scrap. They were swept up, spun into thread, and woven into fabric to become rags. All of a sudden, I started to see the angle and it was about using a material that had never been used for garments before; taking something that was for cleaning up dirt and grime and turning it into something bigger.
As the rag itself represents America and the hardworking people that built it, we felt very strongly that it had to be American made, top to bottom. The shop rag itself is now a Chinese and Indian material, made overseas. No one makes it here. The challenge became finding someone here that was willing to make the fabric from scratch. The next big question was, "How are we going to find all the little pieces and put this together?"
The shop rag has these unique details like the special Merrow stitch. Because of that stitch, the corners of the shop rag aren't 90 degrees, they're rounded. You'll notice as you look at the Shop Rag Shirt that everything is rounded in some capacity. Normally, you hide the making and the innards of a shirt. We flipped it out to expose and feature the distinct elements of the rag like the Merrow stitch. Once a shirt is designed, my job's over until we decide to do another garment.
What's the biggest challenge in being a Maker?
The hardest part is starting. The way to start isn't clear and the preliminary work of locating, planning, and project managing is boring. I don't claim to have extraordinary ability, I just take the time to understand a concept and what I need. I start with Google. Maybe nothing comes up because fabric mills don't have websites or they have terrible contact information. Now I need to get all their phone numbers and call them. A lot of concepts are going to be around sourcing. How do I find the material? Once I have what I need, I can finally start building. There's always going to be a fear of, "What if this doesn't work?" Being creative is tough if it's not something you really believe in.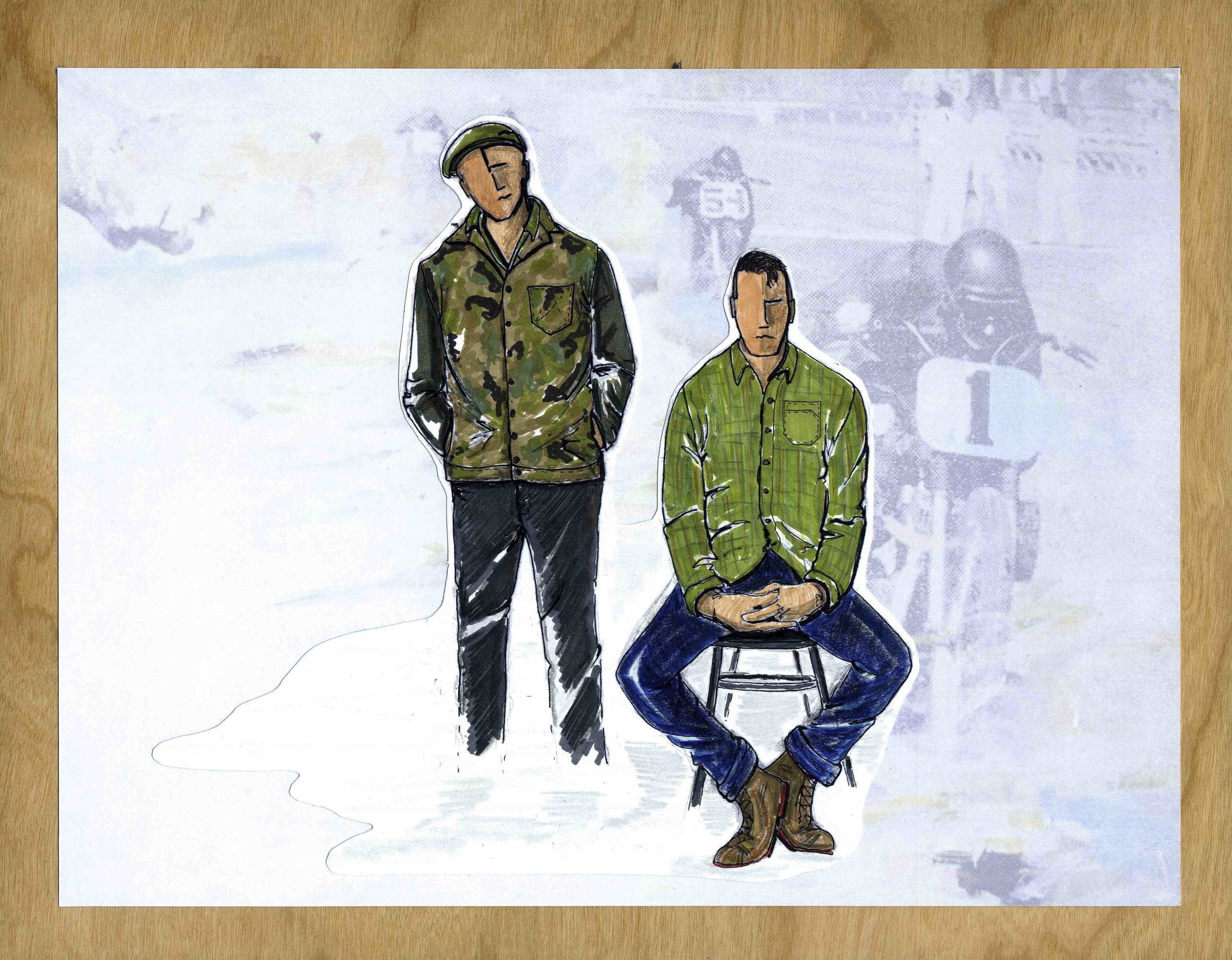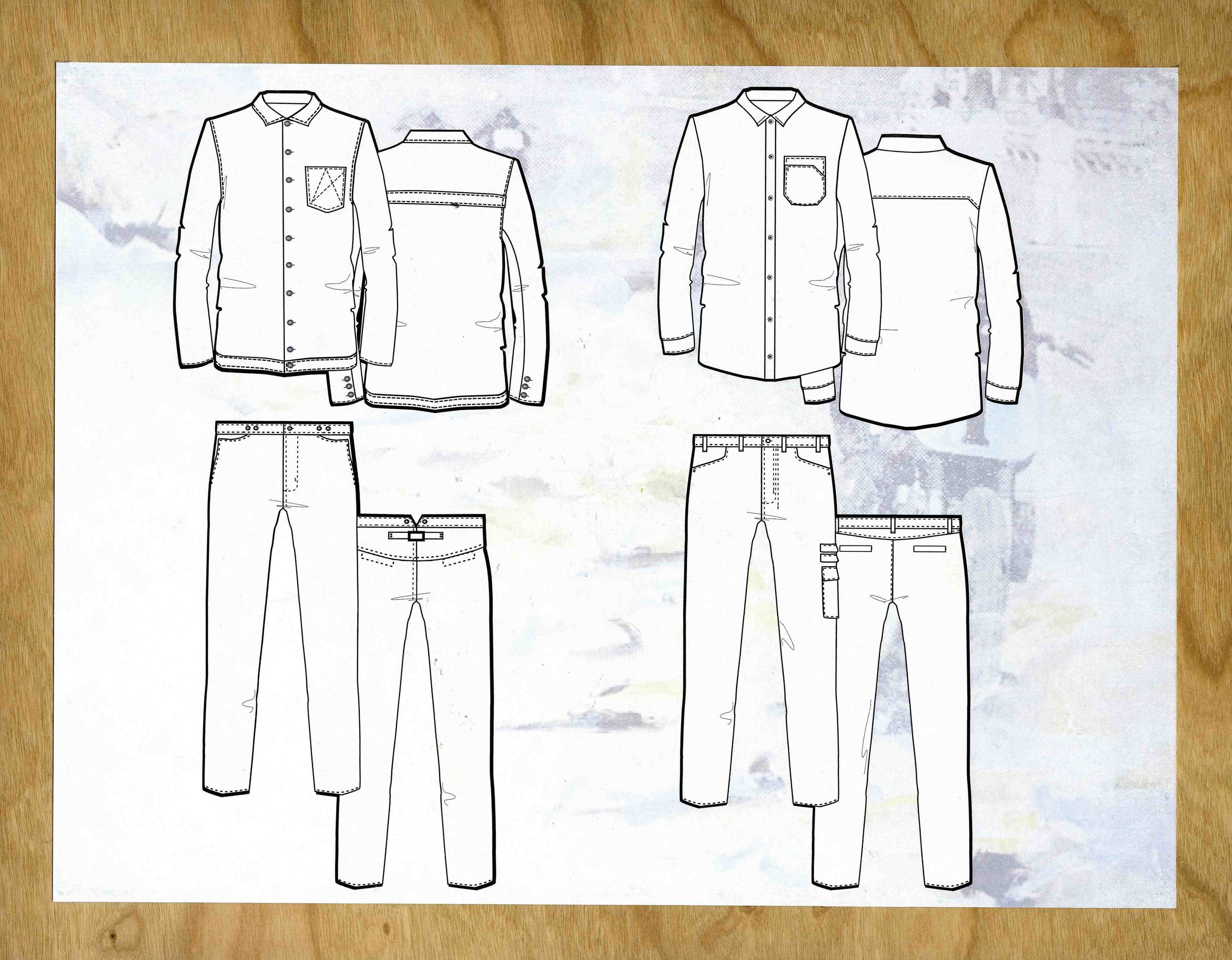 You also make a line of dog products called Loyal Canine Co. As a Maker of many trades, how do you decide what to make?
A lot of it comes down to what I'm willing to put the most effort into. I've always had this debate with myself. Should I become amazing at one thing? Did I take the right route by trying everything but never being great at one thing? I loved the idea of e-commerce and wanted to get into it so while I was doing menswear design during the day I started tinkering concepts in the evening. Eventually the line of dog products came into play.
As a dog owner, creating dog products is something that's always going to resonate with me. I grew up with dogs and eventually became certified in obedience, protection, and narcotic training; the three different categories of the K-9 unit. I have a small French bulldog and the whole brand started with the common issues found in bulldogs, especially that they tend to have dry noses. I tried a few moisturizers and balms that already existed and I didn't love the products.
The pet industry is riddled with companies that take shortcuts because there are no rules or guidelines. I also thought the branding could be a little more fun. Now I'm no longer buying dog products, I'm making them. I've got a little lab going in the house right now and I'm doing everything myself. I've made collars, leashes, and travel gear. I'm taking all the labeling laws and everything required for human consumer products and putting that into the dog products. By making a product that's safe for people, I'm making it safe for a dog.
What inspires you to make?
I'm inspired by people's problems and hearing about what someone is missing or a void in the market. As soon as I hear someone is not happy with something I think, "How am I going to change this?" You can't always obsess over what you want to be successful. You have to look at what other people want because they're the ones paying and you want to work together. You have to listen.
Some people feel that there is a void in the leather motorcycle jacket market- that there isn't something at the right price point. If I hear that that's a big enough issue, that's great because I want to do that. I would love to fill the void in leather outerwear.
Is there anything you wish you'd known sooner?
As money is an issue in terms of building a business, the one thing you can rely on is friends with talents to help you by doing things for free or for an exchange of services. You see a lot of creatives get their start by helping each other out. To this day, I'd like to put more effort into building friendships with creative people and a community of entrepreneurs. I don't have a huge network here and I'm kind of in the dark trying to navigate everything I do on my own. It would be so nice to build a little master mind of people to look up to and bounce ideas off of for exactly this reason, to be able to ask, "How would you have done that differently?" I'd still be doing my business alone but we'd learn from each others' mistakes and get a creative exchange going. It's like going to school, it speeds up certain aspects and helps grow a business. I wish I'd been more in this mindset earlier on.
What's the last thing you made?
Dog soap. The base is a mix of all natural ingredients like coconut oil, shea butter, and essential oils. Just like with people, a lot of these oils benefit dogs and I experimented to find a scent I like. I want dogs to smell good but developing the odor of the soap was meant to be very functional- I looked into what helps repel fleas, ticks, and mosquitos. It actually smells so good I use it on myself. I have an unlimited supply of soap.
What has making taught you about yourself and others?
It's given me intestinal fortitude. You're your worst critic but things don't just happen and I'm hoping that grinding at it will pay off in the long run. Everyone perceives your life differently. People may perceive your brand to be bigger or more successful than it is. Only you really know.
MakersFinders is a digital platform that connects independent makers to passionate finders.
We have an app in private beta. We publish stories. We host events. And provide quarterly grants for our community of Makers and Finders.
Our team is dedicated to cultivating and connecting communities across various industries and cultures.