WORDS: Yahdon Israel PHOTOGRAPHY: Julien Roubinet
Independence is one of the few gifts in this world that no one can give us. We have to give it to ourselves, deciding whether or not it's something we actually want. By the time furniture designers Alex Rosenhaus and Drew Arrison arrived at this conclusion, they realized independence was what they were actively working toward their entire lives.
Alex grew up in Detroit, Michigan, where her ability and passion for design and working with her hands won her a scholarship to The Savannah College of Art and Design. After graduating with a degree in furniture design in 2006, she moved to New York City and worked for the acclaimed fine furniture company, Walter P. Sauer. Alex spent close to the next six years of her life designing, drafting, fabricating and project managing; anything which brought her closer to her craft.
This is where Alex met Drew. A Memphis, Tennessee native, who, after graduating from The University of Memphis with a degree in film and television production moved to Los Angeles, where he'd spend the next nine years working for television's longest running American sitcom, The Simpsons, as a post-production coordinator. The years working in television, living between LA and London, were good to him. But Drew wanted more than good. Like Alex, he wanted to work with his hands and create so he moved to New York in 2010, and began working as a set designer for the model making studio, Clockwork-Apple.
Alex and Drew were already dating and collaborating on design projects by this time. The problem now: they were seldom ever designing for themselves; just other people. Drew now knew what he wanted. It was more than better, he wanted forever—and since it was Alex who first made the desire apparent to him, it only made sense to Drew that they get there with each other. They'd been walking under the Brooklyn Queens Expressway, one day, when Drew proposed to Alex: "When we break out on our own, it's just going to be you and me—Alex, Drew and No one." This is how Alex Drew and No One, the Detroit-based design studio that develops modern furniture and objects, was born.
When freedom comes with its own costs, it's best to cut unnecessary expenses. As a city, Detroit was instrumental in their continual maturation as a company. It's somewhere that gives them the space to learn, develop and continue to evolve, individually and as a team, without the stakes being so high. We met with Alex and Drew at their design studio in Detroit where they talked to us about their first makes, the artists who inspire their work, and why there's no better feeling than being free.
What was the first thing you remember making?
Alex: The first thing I ever made was a fiber glass canoe with my brother and dad. There were so many lakes around Detroit. We we always doing water sports. So rather than just buying a canoe, my dad was like, "Let's just make one." We had never built one before so it was really exciting to go through the process of not knowing for sure if it was going to work but doing it anyway. We just thought, "We engineered it, we did it correctly, it should work." It was a total leap of faith.
My dad had sharpening chisels and we made a steam box in our basement to steam and bend the wood. We spent the entire winter making it, then once it was summer we tested it out. It couldn't hold much weight so my dad never really got in but it was fine for me and my brother. We used it all the time.
The whole process was really rewarding and such a boost of confidence 'cause then I remember going to summer camp that had a canoe paddle building class and immediately I was like, "Oh, I'm going to do that!" I was the only girl in the class and I was all about it. I knew how to use a hand-plane and I knew how to use all the tools. It was really encouraging and exciting to know I could do what everyone could and more. These were both moments where I decided I'm going to keep building.
Drew: For me it was a three-foot launch ramp. It was born out of watching old skate videos—The Bones Brigade and Tony Hawk. This was at a time when skateboarding was more accessible. If you watch those old videos, you had the best skateboarders in the world doing tricks off these little launch ramps. It made us say, "We can make one of those."
When you start building the things that you really love, oftentimes they're with your father. That's my experience at least. To build a launch ramp you've got to use a saw and some power tools. And most parents wouldn't let their 11 year-old run with power tools so I built it with my father. It's something that I use probably more than anything I've ever built. I've spent thousands of hours in the middle of my cove with all of my friends launching off that thing. It was one of the first things that made me really pay attention to nearly every stage of the design process.
Why do y'all do what y'all do?
Drew: For about nine years I had been a post-production coordinator for The Simpsons. So I hadn't really been building things at all. When I moved to New York I said, "I just wanna like make things and I don't want to work in TV anymore." It was great but it was time for something else.
I got a job at the Navy Yards working at a model making shop, where we fabricated things for artists, as well as doing commercial projects. Each day it was something new. One day we'd be fabricating a piece for a big New York artist; the next we'd make a champagne fountain Christmas tree out of Stella glasses. This was my art school. Around this time I met Alex, when she was working for this extremely high-end furniture shop. I was sort of doing a lot of set design. But I was making installations would only be around for days, maybe weeks at a time. Alex was making things that would be here forever. That's what I wanted for my work.
Alex: When I went to college, I didn't know I was going to go into furniture at all. I happened to go to a school that was amazing for furniture, but that was by chance. I went there for my scholarship and was like, "Okay, that's very appealing." But I was also interested as an 18 year-old kid into metals, jewelry, and sculpture. So then I took those classes and loved them.
With furniture you can see what you've produced 'cause it's so much more tactile. It's satisfying to work with things at a much bigger scale because you get to see how all these small details come together in a grand way.
What's your process in making?
Drew: The first year was really just us figuring out how to work together. We each have our own work habits, and the key was understanding how to make the differences work for us and not against us.
Alex is a morning person. I'm a night owl. Some people think it was simpatico right away but we weren't. Our vision was the same but we saw how to get there differently. So for the first year we really worked on figuring out the flow to our creative process. So what we do is go off into our respective corners—building sketches and ideas—then we come back and see what we like from each other's work and synthesize our best ideas. It takes a long time when you're trying to get that right balance of ideas.
Where do your inspirations come from?
Alex: We have a new line of mirrors that we got inspired just from being at the Art Institute of Chicago and looking at these stained glass windows Frank Lloyd Wright made. When we're trying to come up with something new we'll go to a lot of museums and just drive around looking fore everyday inspiration.
Drew: A lot of it is art. We are much more likely to reference Frank Stella, Sol LeWitt, John Baldessari, David Lynch than Le Corbusier.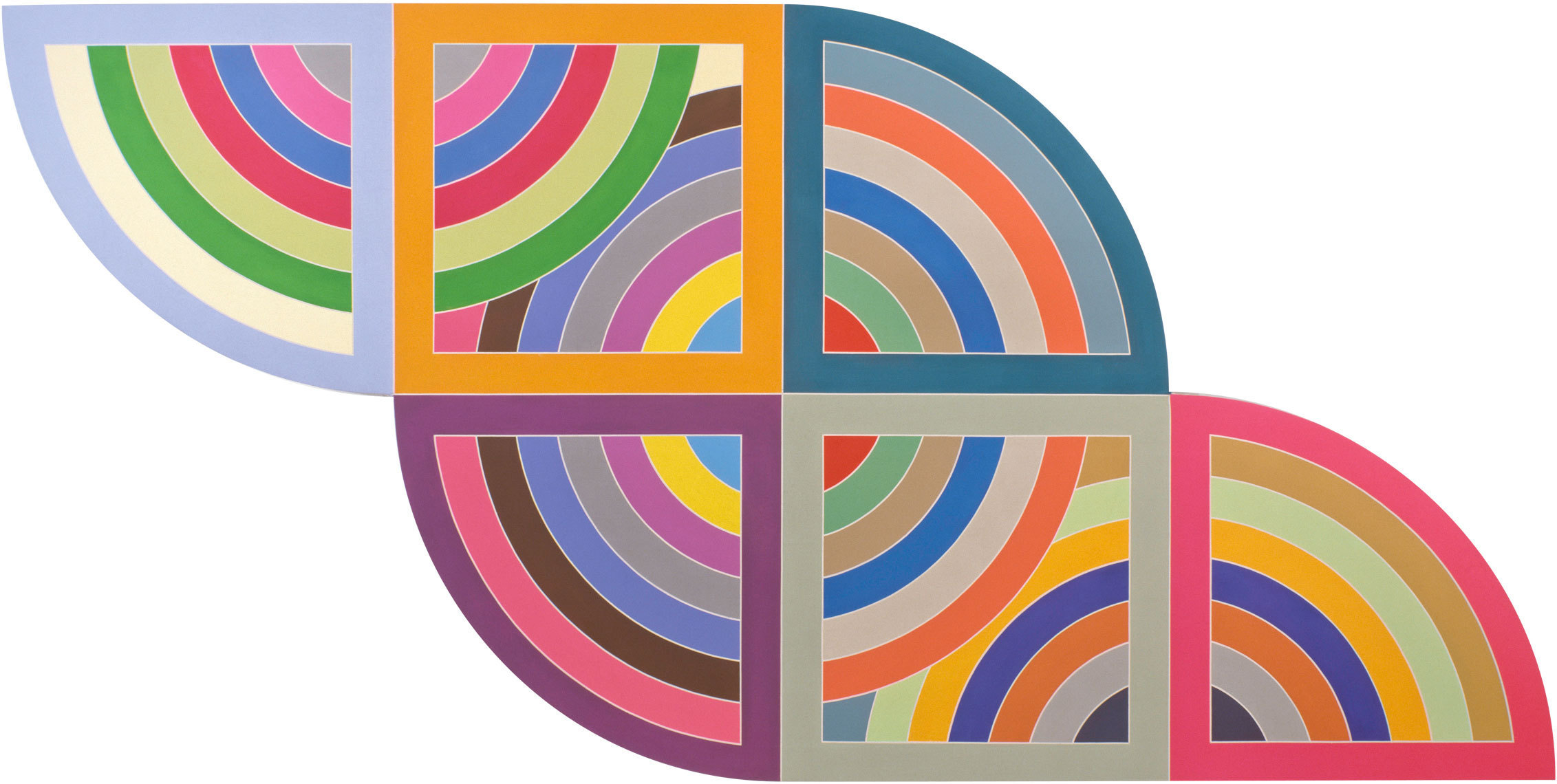 If there was something you wish you knew sooner as a maker, what would it be?
Alex: Not being afraid to contract out certain things. For us to have our metal worker build the crate for a base that he's making anyway would've saved us so much time. Rather than having to hire a bunch of employees, we can sub out to existing people certain little things that won't compromise the integrity of our pieces. It makes it a lot easier on us. You can't do it all yourself.
Drew: When you start you kinda have to take on some projects that you rather not do because you've gotta live. I think I was scared to make things that I wanted to see in the world because I got into this we've gotta make money mindset. Thinking like that makes you believe you can't design the things you have inside of you that you need to get out.
You can do the things that pay the bills you but you can't allow that to become the only reason you make. You have to find a way to make that thing you believe should exist in the world. Make it, make it, make it.
What's the last thing you made?
We designed this Candelabra for a client in Texas. Because the tubes for the candelabra were square, we were trying to figure out how a candle would actually fit. We're like, "We have to put candles in here, so we need something round." So we came up with this idea of making these candle holders where the inserts were flat, allowing for the actual holders to be removed. This way you could clean them and switch them out.
What has furniture design taught you about yourselves and others?
Drew: It's brought out a sensitivity in me. Because I have this deep care for everything we do, I sometimes take things extremely personally when they don't go right. When we finish a piece and it's perfect, I've never had higher highs. All it takes is one little scratch to take something from perfection to failure. You're always riding the edge of that, teaching me how difficult perfection really is. it's extremely, extremely difficult.
When it comes to what this has taught me about people, I've learned that even though people may not know everything that goes into a piece we make, they can still value it. As furniture designers it's our job to obsess over the smallest details so that a person can enjoy it without having to think about it. It lets me know how much trust exists between us and the people who buy our pieces.
Alex: Furniture design has made me an amazing problem solver. There's these design problems you don't realize are problems until they are. In those moments you have to be willing to sacrifice your ideas of perfection. We sometimes have these grand ideas of what we'd like to do, but reality sometimes tells us otherwise and it's taught me to be flexible.
In regards to what Drew said about people, it's true. The things that we spend so much time worrying about, most people would never notice. But we are not going to jeopardize the quality, even if it takes us an extra day or two. We want to make a quality product whether or not people notice because we care.
MakersFinders is a digital platform that connects independent makers to passionate finders.
We have an app in private beta. We publish stories. We host events. And provide quarterly grants for our community of Makers and Finders.
Our team is dedicated to cultivating and connecting communities across various industries and cultures.